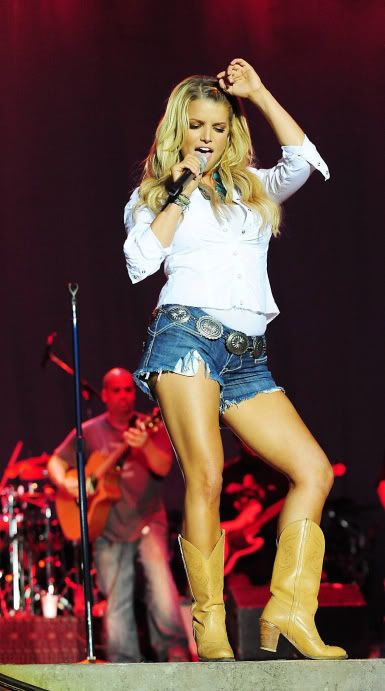 With the Christian Bale controversy getting me down, it's time for a light, fun story. Like a report that Jessica Simpson -- who's currently trying to reinvent herself as a country star -- got booed at a recent concert.
While some of the crowd cheered, a lot of them booed, and Jess also made the mistake of singing some of her pop hits on the stage. I guess they didn't like that too much, either.

"She's an embarrassment to country music," said one of the concert-goers.
On the other hand, it's really hard to make fun of someone whose legs are that toned. I mean, wow.
Recent Entries:
· Lake Shore Cast Revealed
· Mad Men Season 4 Premiere Tonight
· Mel Gibson's alleged racist rant may be last career straw